OUR MISSION
The Global Wealth Academy's mission is to improve the financial literacy in all households, not just the high earners. Most families are lacking the basic skills of money management with their personal financial affairs. We plan to educate middle class America to know and understand the basic survival principles involved with earning, spending, saving and investing." The fact remains the same "People don't plan to Fail, They Just fail to plan". Once we sit with individual families we will be able to assist with the bad financial management habits, lack of savings, tons of debt, lack of protection.
Financial literacy also involves the proficiency of financial principles and concepts such as financial planning, compound interest, managing debt, profitable savings techniques and the time value of money. The lack of financial literacy or financial illiteracy may lead to making poor financial choices that can have negative consequences on the financial well-being of an individual. Consequently, the federal government created the Financial Literacy and Education Commission, which provides resources for people who want to learn more about financial literacy.
The main steps to achieving financial literacy include learning the skills to create a budget, the ability to track spending, learning the techniques to pay off debt and effectively planning for retirement. These steps can also include counselling from a financial expert. Education about the topic involves understanding how money works, creating and achieving financial goals, and managing internal and external financial challenges.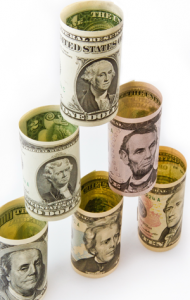 FINANCIAL FREEDOM
"To achieve what 1% of the worlds population has (Financial Freedom), you must be willing to do what only 1% dare to do..hard work and perseverance of highest order." ― Manoj Arora, From the Rat Race to Financial Freedom